Pistol and Peach BTS
Hello! It's been a while, eh?
Long gone are the warm days of August. It's November now. It gets dark by 16, the sky is grey most days and my birthday is coming. We're also in a second lockdown, but I kind of got used to that.
I didn't write here sooner for various reasons. At first, because I was waiting for some good news to post about. I waited and waited… until news were not good at all! I never got the suffering artist myth. I don't make my best photos when I'm sad, on the contrary. Writing a journal post was the last thing I wanted to do.
---
Now, for a total change of tone. In August I met Theresa from Pistol and Peach, who makes incredible jewellery with her husband here in Sheffield. She wanted some photos for their new website, and was kind enough to let me have full creative control over the shoot. I was initially inspired by their philosophy of mixing feminine and masculine elements, colourful gemstones with sharp edges. So I knew I wanted to make something that would highlight this contrast.
This was my first time photographing jewellery. I wasn't sure what to expect, but trusted that my love for objects and still life would guide me. Well, the first day did not go well. The photos weren't that bad, but I wasn't happy with them. I wasn't photographing like myself, I was photographing like a product photographer (which is great, just not what I do). I will show you an example.
Panic ensued, of course. But just like Aaliyah used to sing, "If at first you don't succeed, dust yourself off and try again". The next day I noticed this really nice spot of light in our bedroom. I focused on having fun and playing around until I would see something that made me go wow. What I usually try to accomplish.
The first few photos were comical.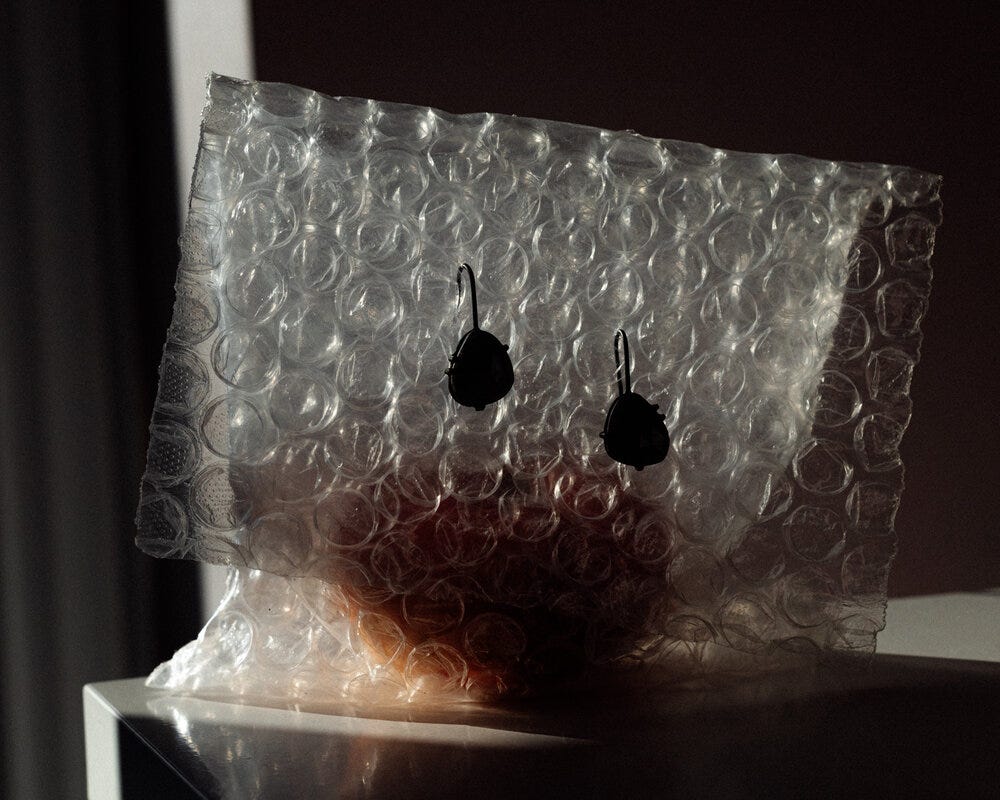 This reminds me of Bowser's clown car from Super Mario World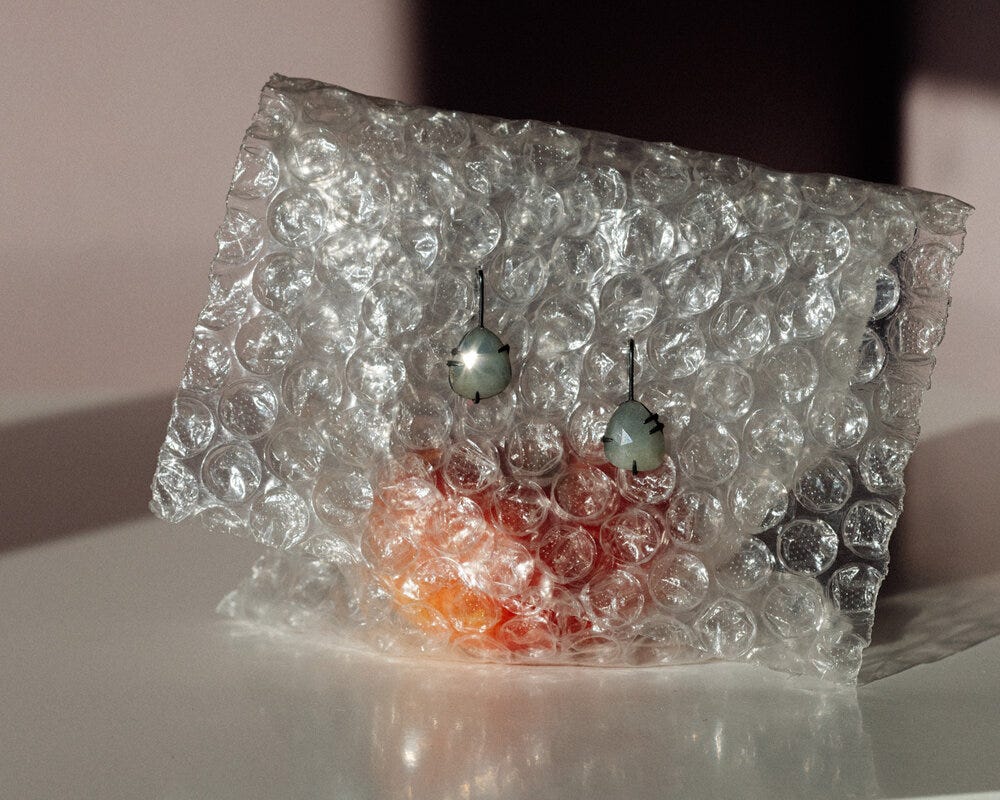 *Wink*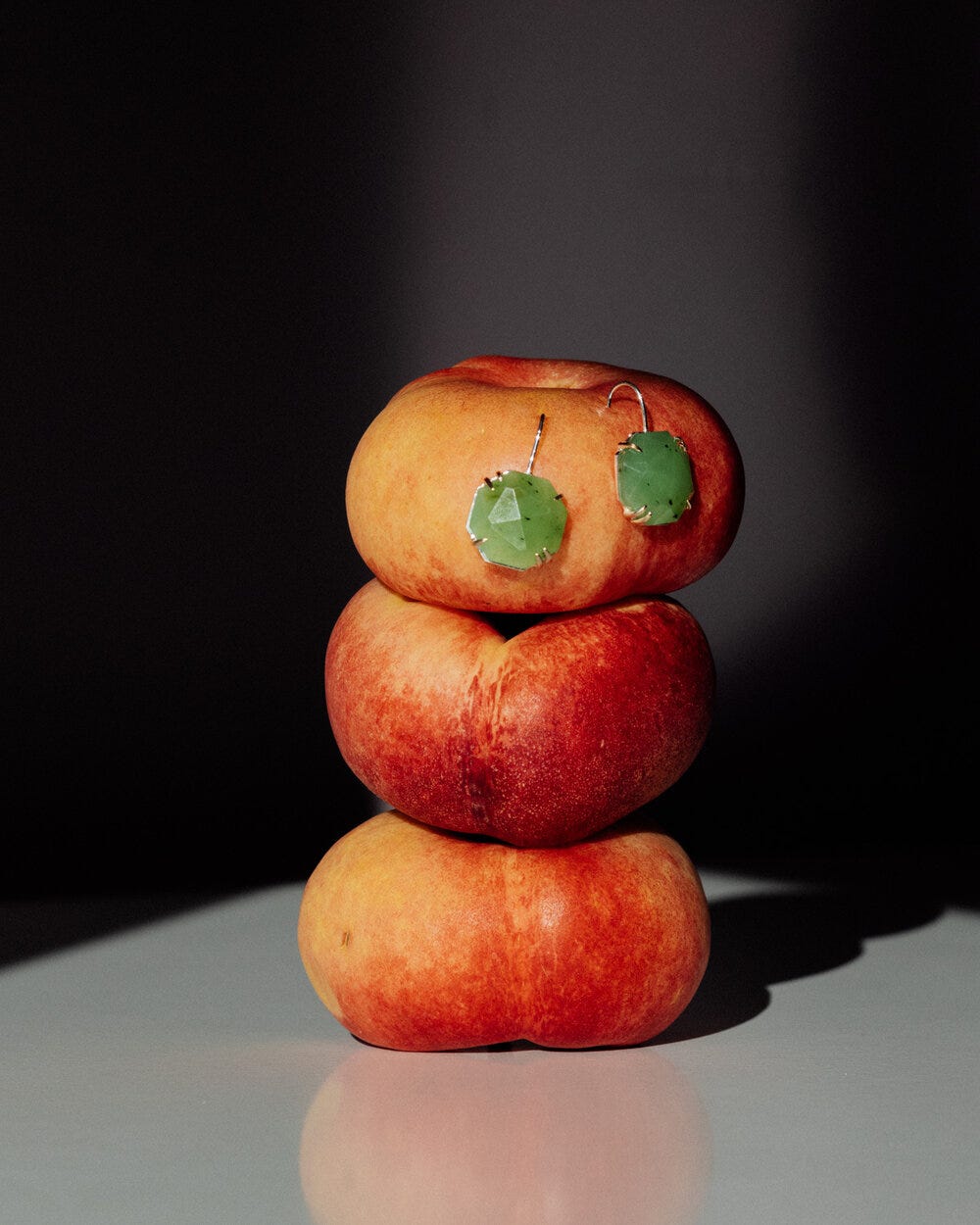 The fun part was there. Peaches was the way to go, but still no wow in sight. After a few more iterations, I found it.
When I started trusting my instincts and creative process I was happy with the final results. Luckily, so was Theresa! You can see the rest of the photos here.
---
Before I go, I want to try this:
What I'm watching:
Westworld. Wellll, it's actually on hold. We (William and I) binged through the first two seasons and felt underwhelmed by the first episode of the third season. We'll get back to it eventually. The first two seasons though? Gold.

The Mandalorian. OH JOY.

The Boys. It's a fun watch. It is fine. Overhyped, in my opinion.

Star Wars: The Clone Wars. Pushing through the first season to get to the good bit. It will come.
What I'm listening:
What I'm playing:
Hades. Such a fun game. What can I tell you, I like to throw a fight (in videogames only).
That is all that I have to say for now. I will try to be more consistent with my journal posts, if you will care to read. Thank you!
P.S If anyone wants to know, my birthday is on the 30th.